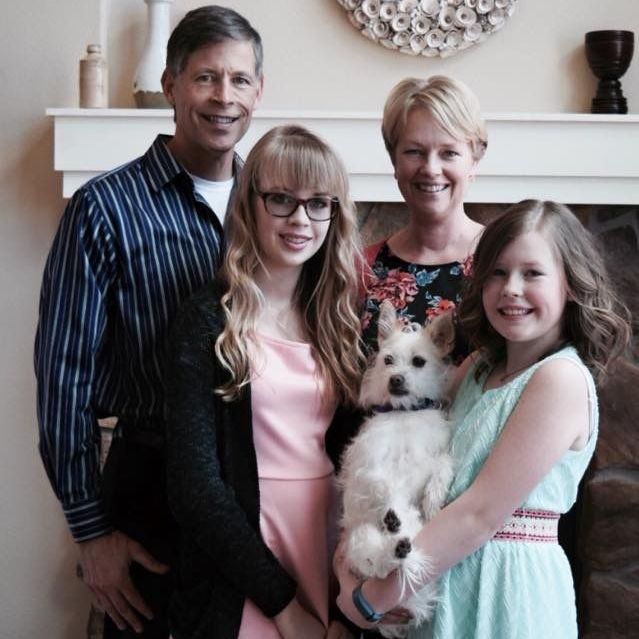 Daryl Muncey, Chairman of the Deacons
Daryl and his wife Tanya have been married for 26 years and are blessed to have two high school daughters, Grace and Elia. He and his family have been attending MHC since 2015 after moving to Colorado Springs from Los Angeles and Daryl has been serving as Deacon with MHC since January of 2016. He works at Focus on the Family, but says his most favorite job EVER happened while they were living in Los Angeles. Daryl got to be "stay-at- home-dad" with their daughters since their births. As a hobby, Daryl is an artist who loves to paint on canvas and build things made of wood. Their family enjoys traveling together, especially visiting family and friends.
Ross Lubbers, Deacon
Ross has been a deacon since the summer of 2017, a member of MHC since June 2012, and a born-again believer in our Lord Jesus Christ since December 1980 (shortly before graduating from college in 1982). He and Norma have been married 35 years and live near Larkspur, CO. They have a daughter and two sons and 6 growing grandkids...so far. He has recently retired after over 35 years working within the energy industry in Texas, Oklahoma and various Rocky Mountain states. He really enjoys teaching God's Word to elementary age students, helping out in short-term missions to various countries and serving the body of Christ at MHC wherever needed (yes, he even does windows). He is looking forward to how God will use MHC in the coming months and years.
Josh Nalley, Deacon
Josh and his family moved to Colorado in the summer of 2014 and joined the church in the fall of the same year. Josh began service as deacon at Monument Hill in January of 2016. Josh and Vicki were married in August of 1999 and are blessed with two children, Daniel and Katie.
Favorite verse: Trust in the Lord with all your heart, and lean not on your own understanding. In all your ways acknowledge him, and he will may straight your paths. Proverbs 3:5-6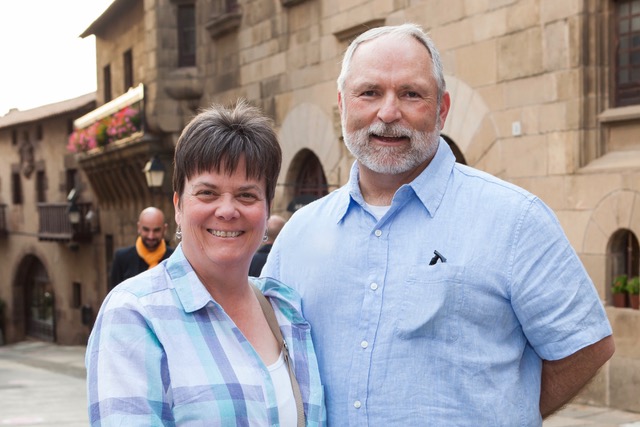 Keith Powell, Deacon
Keith is a native of Las Cruces, NM and has spent years of his life living in NM, TX, PA and CO. Tina is a native of Yellville, AR and has moved more than 60 times in her life all throughout the U.S. Keith and Tina met and were married in Grand Junction, CO and are both graduates of Mesa State University. They have a daughter in Colorado Springs and a son, daughter-in-law and three grandchildren in Ft. Worth, TX. Before and during married life Keith and Tina have served in churches wherever they lived at the time. They have been Bible Study teachers, worship team members, a Deacon, and Minister of Music. After 32 years in the pharmaceutical industry Keith and Tina are retired and live in Larkspur. They have been active members of Monument Hill Church during the past 5 years. Keith's life verse is Galations 2:20, it is Christ who died for me and lives through me for I no longer live.
Harry Sullivan, Deacon
Harry is a native of Ault, Colorado but has spent the last 51 years living in Colorado Springs and the Monument area. He became a born-again believer in Jesus Christ in his early teens. He was married to his wife Connie for 53 plus years until the Lord called her home in March of 2017. He became a member of MHC in 1989 where he served as a Bible Study teacher and Deacon. In 2011 his wife came down with cancer and he had to step away from church responsibilities for several years. In 2016 he rejoined the body at Monument Hill Church helping out where ever he was needed. Harry's life verses are Mark 12:30, Love the Lord your God with all your heart and with all your soul and with all your mind and with all your strength and Romans 5:8, but God shows His love for us in that while we were still sinners, Christ died for us.